What you need to know about the 2019 Mazda3 with i-ACTIV AWD
March 28 2019,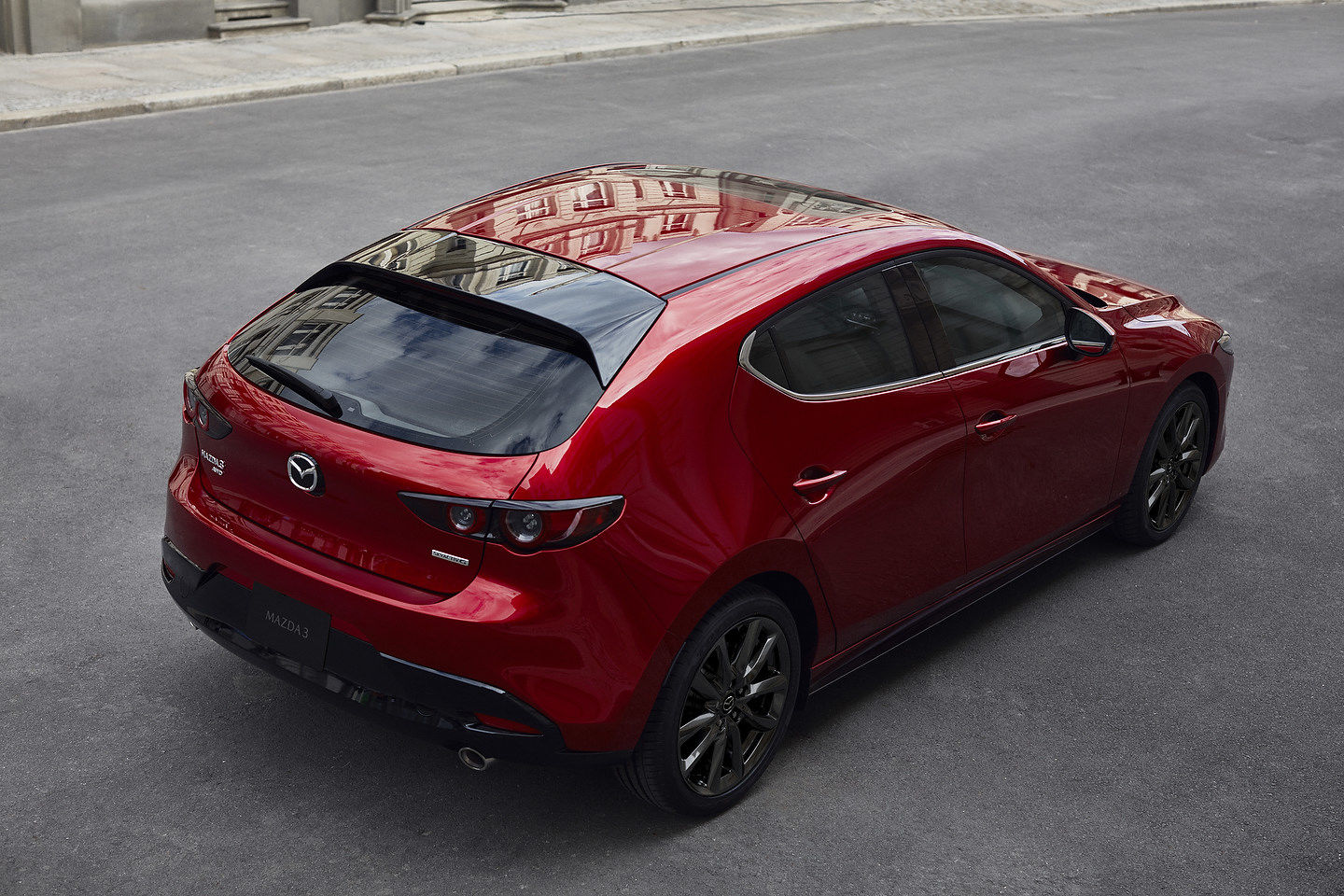 The new 2019 Mazda3 was unveiled at the last Los Angeles International Auto Show in November where it quickly became the talk of the town. One of the most impressive elements of the fully redesigned Mazda3 is the addition of i-ACTIV AWD.
It is on this model that we want to focus our attention because it is one of the only vehicles available with an all-wheel drive in the compact car segment. If you have never driven a vehicle with AWD, you are missing out.
i-ACTIV: a unique AWD system for the 2019 Mazda3
An all-wheel drive system such as i-ACTIV technology in the new Mazda3 delivers top-notch performance regardless of road conditions. The i-ACTIV system is responsive which means it continuously measures everything that happens with the vehicle, from steering wheel inputs to driver behavior.
The system is then able to distribute the appropriate power from the engine to the wheels that need it most. This means that in normal situations, you benefit from more than reasonable fuel economy which is characteristic of all Mazda vehicles with SKYACTIV technology. When the road gets slippery, however, the i-ACTIV system quickly regains control by transferring power from the engine to the rear wheels.
That's what awaits you in the new 2019 Mazda3 AWD. The latter is available from $26,000 for a Mazda3 sedan and $ 27,000 for a Mazda3 Sport hatchback. A SKYACTIV six-speed automatic transmission is standard on both versions.
The engine produces 155 horsepower in the sedan while the Sport model with i-ACTIV is only available with the most powerful engine, a 2.5-liter four-cylinder developing 186 horsepower. This engine is available as an option in the Mazda3 sedan with AWD.
To learn more about the new i-ACTIV 2019 Mazda3, contact us today at Metrotown Mazda.