2019 Mazda3 Sport: More than just a Hatchback
May 30 2019,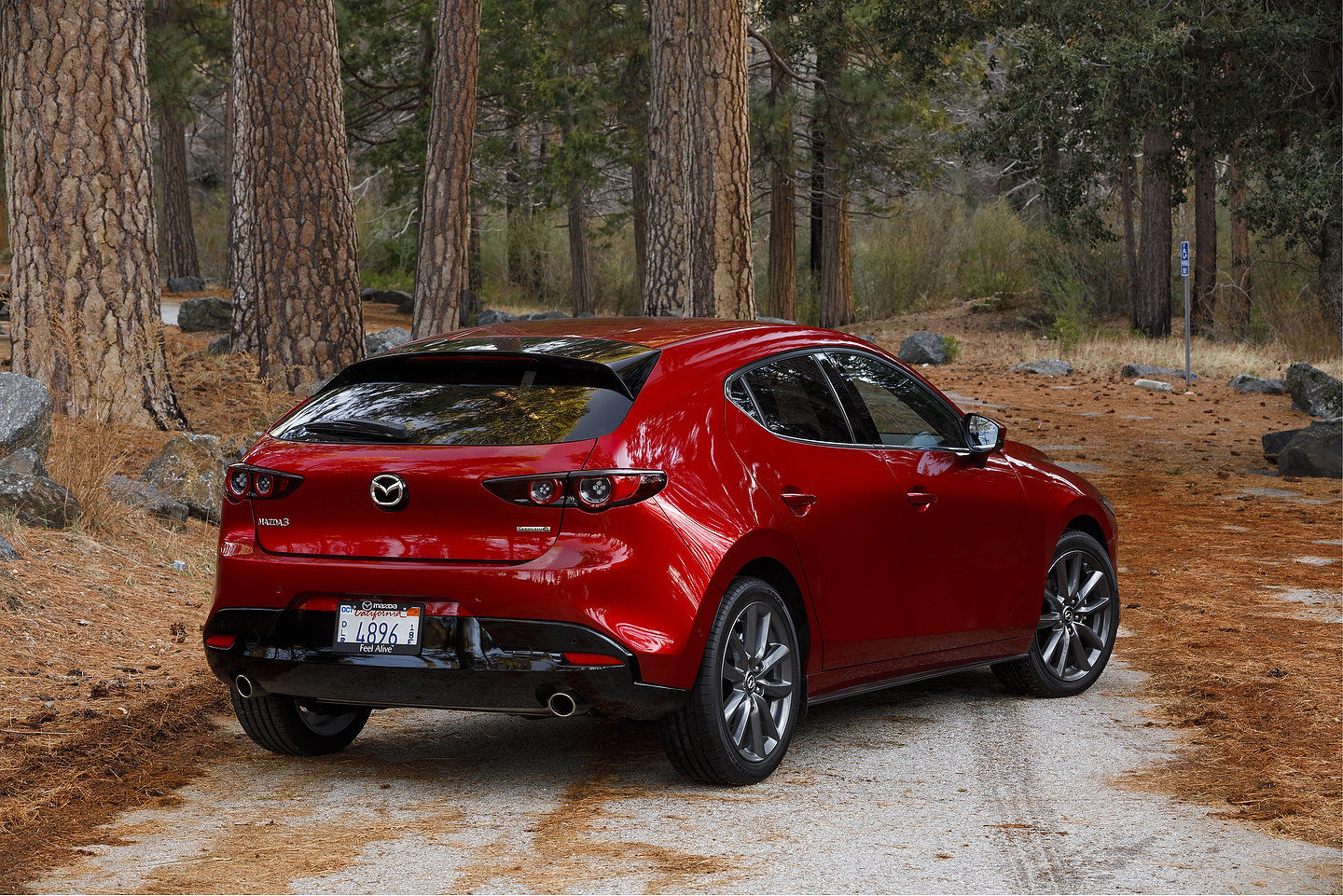 Since the Mazda3 emerged on the market well over a decade ago, buyers fell in love. Here was a vehicle that as both practical, fun to drive, and well priced. Well, since then, the Mazda3 has gone through some growing pains and changes, but this latest iteration might just be its best yet. Why? Because this time around, the Mazda3 Sport adds something a little extra: AWD.
Let's start with the basics, shall we? The Mazda3 Sport refers to the hatchback version of the hugely popular sedan. They sport the same engine and interior amenities; it's simply the body style that changes. And Mazda has done a bang up job of the redesign on its Sport model this time around. Gone are the days of a bulbous backend and large grin up front. Instead, Mazda has implemented the KODO design from nose to tail, and it shows in this latest look.
Besides the new drivetrain set-up, which we'll get to in a moment, one of the more interesting aspects of the 2019 Mazda3 Sport is an all-new SKYACTIV-G engine. While the previous 2.0L 4-cylinder 155 horsepower, 150 lb-ft torque mill is still on offer, there is also a new 2.5L inline-four with 186 horsepower and 186 lb-ft of torque. A manual transmission is available across the entire lineup for the 2019 Mazda3 Sport.
Now, the most interesting update on the 2019 Mazda3 Sport is, of course, the introduction of Mazda's i-Activ AWD system. It's programmed to drive the front wheels under normal conditions, but can send up to 50% of the power to the rear if conditions demand it. This new AWD system works extremely well with Mazda's G-Vectoring Control, which works by reducing engine torque when heading into a corner at speed to load up the front tires and offer a more responsive turn-in.
Inside the 2019 Mazda3 Sport, you'll discover an updated infotainment system that's much more user friendly, and an interior design that's both aesthetically pleasing and comfortable, with plenty of room for passengers and cargo.
To find out more about the 2019 Mazda3 Sport, head down to your local Metrotown Mazda to speak to one of our experts, and don't forget to book a test drive, too.